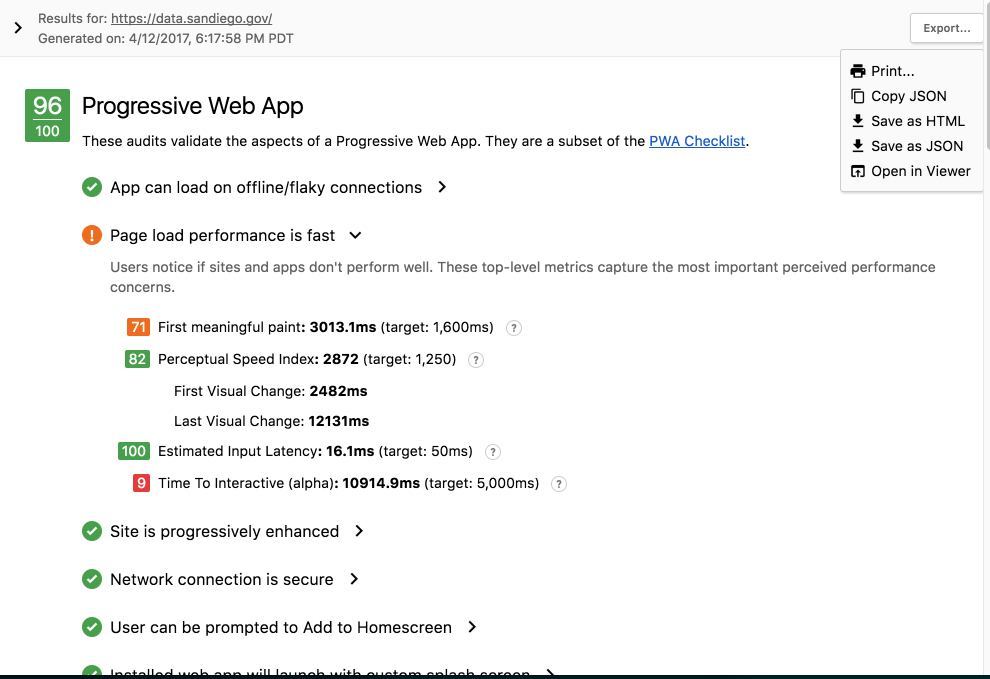 Hey San Diego! Your open data portal just got a LOT faster!
One of the reasons we wanted to run our own data portal is the flexibility we have to change it and add functionality.
Today, we're putting the pedal to the metal on those desires. We initially launched the portal based on JKAN, but with modified schemas, layouts, and branding. Because of how fast we moved, we put off thinking about speed and performance.
Since the dust settled a bit, we had a chance to do that.