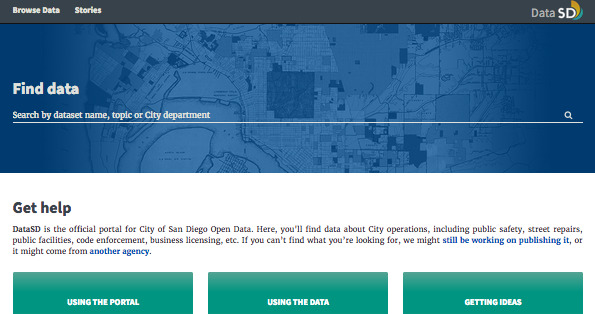 When I wrote about how we launched a homemade Open Data portal, I made the claim that a data portal is just a website with a catalog of datasets.
A few companies sell expensive portal products to governments. These companies take care of hosting the datasets and running that website I'm referring to, where people visit to download the data. Some of these portals also give users limited ability to search, filter, and chart data without downloading it.
We wanted to have more control over our portal. We had ideas for how it should look and how it should work. Some of these ideas are included in a piece of guidance the Civic Analytics Network wrote for Open Data programs.
We could also save the City of San Diego money, so we figured we would make our own website and find a place to host our datasets. We used a bunch of tools to make accomplishing these simple objectives even easier. What follows is an overview of those tools.